On a recent trip to the National Portrait Gallery I was able to admire the entries selected for the most prestigious portrait competition in the world. In this year's exhibition, 56 selected portraits were in for the chance of winning £25,000 as well as a launch pad into a potential career. I really liked the intimate and personal elements to those pieces surrounding family and friends.
First prize went to 
Changeling 2 by Peter Monkman, and even thought this is an amazing piece any of the other portraits were worthy so it must of been a tough decision. Perhaps it was the thinking behind this piece, that gave him the deciding
vote. 

It's  part of a series of portraits of his daughter exploring the concept of the changeling, a child substituted for another by stealth, often with an elf. 
'I challenge the fixed notion of an idealised image of childhood and substitute it for a more unsettling, complex, representation that exists in its own right as a painting.' 
The initial ideas for this portrait came from photographic studies of his daughter playing in woods in Brittany where the light had a magical quality.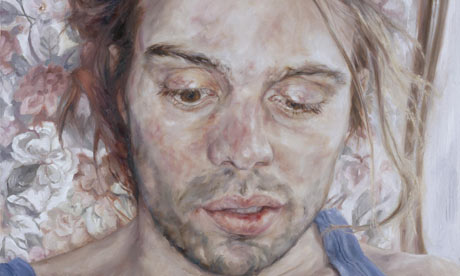 Second and third prizes went to Michael Gaskell for 'Tom' and Annalisa Avancini for 'Manuel.' The exhibition not only showcases the talent in portrait painting today but also captures the variety of styles and approaches that this entails. My favourite was 
'Harry Patch' by Dan Llywelyn.